As London shuts down, a small blossoming of light for the South West theatre scene. If Christmas is not the same as usual, both in a societal or in a theatrical sense, there is still work out there to charm young and old alike this festive season.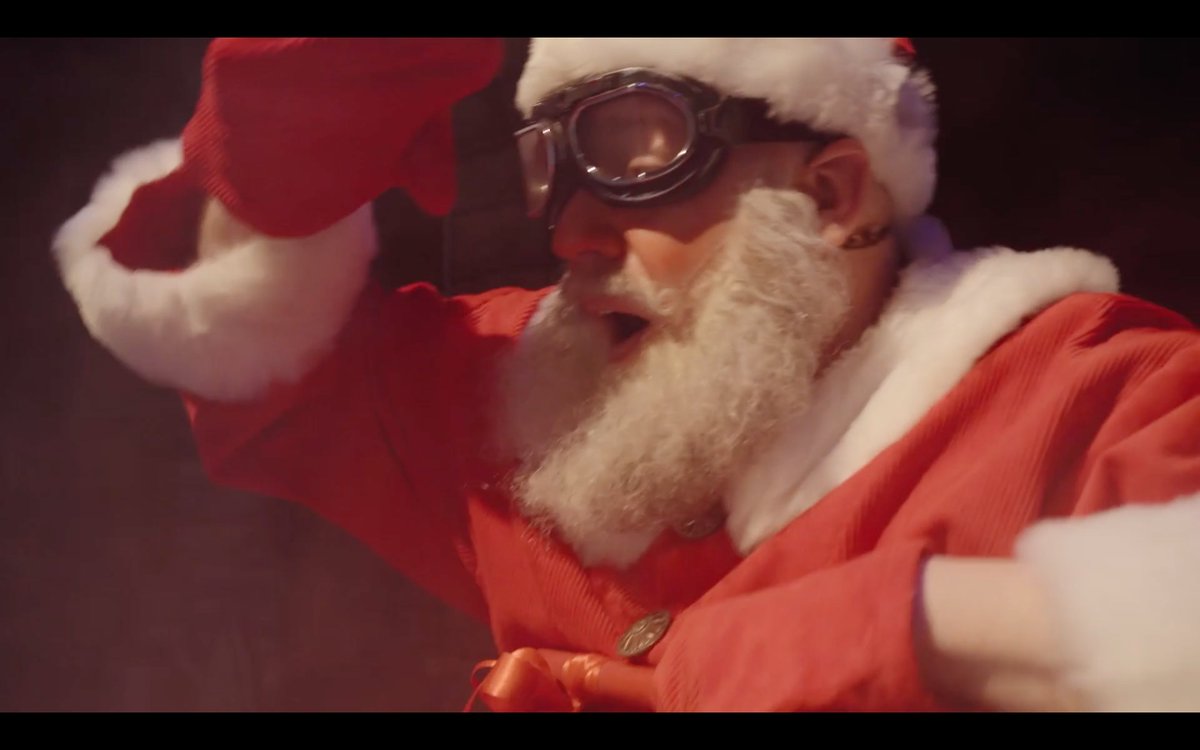 By far the strongest is Lyric Hammersmith and Pins and Needles streamed production of Raymond Briggs' Father Christmas (****), presented in digital partnership with Tobacco Factory Theatres. Bristol's Pins and Needles have been responsible for the beautifully crafted, original egg Christmas shows over the past few years (The Little Mermaid, The Scarlett Pimpernel), and their take on Briggs 1973 picture book is a delightful warm Christmas treat. Taking place over Christmas eve, Noel and Boxing day, we watch as Saint Nick; prepares for, executes and then recovers from his round the world, big present giveaway. Marcus Hendry is a grouchy delight as Santa, good-heartedly mumbling complaint and ailment as he goes about his duties Zoe Squire's beautifully versatile set takes us from outside privy to reindeer stable to, well, the whole world while Stacey Ghent provides lush melodies and some cheeky foley artistry on a platform above. Emma Earle's production balances the sweet and the wondrous, the innocence with a little bit of toilet humour designed to get all the family from Granny to Danny grinning ear to ear. In a curtailed year, there has not been a more magical stage moment then when Father Christmas fires up his sleigh and begins his magical festive journey. Highly recommended.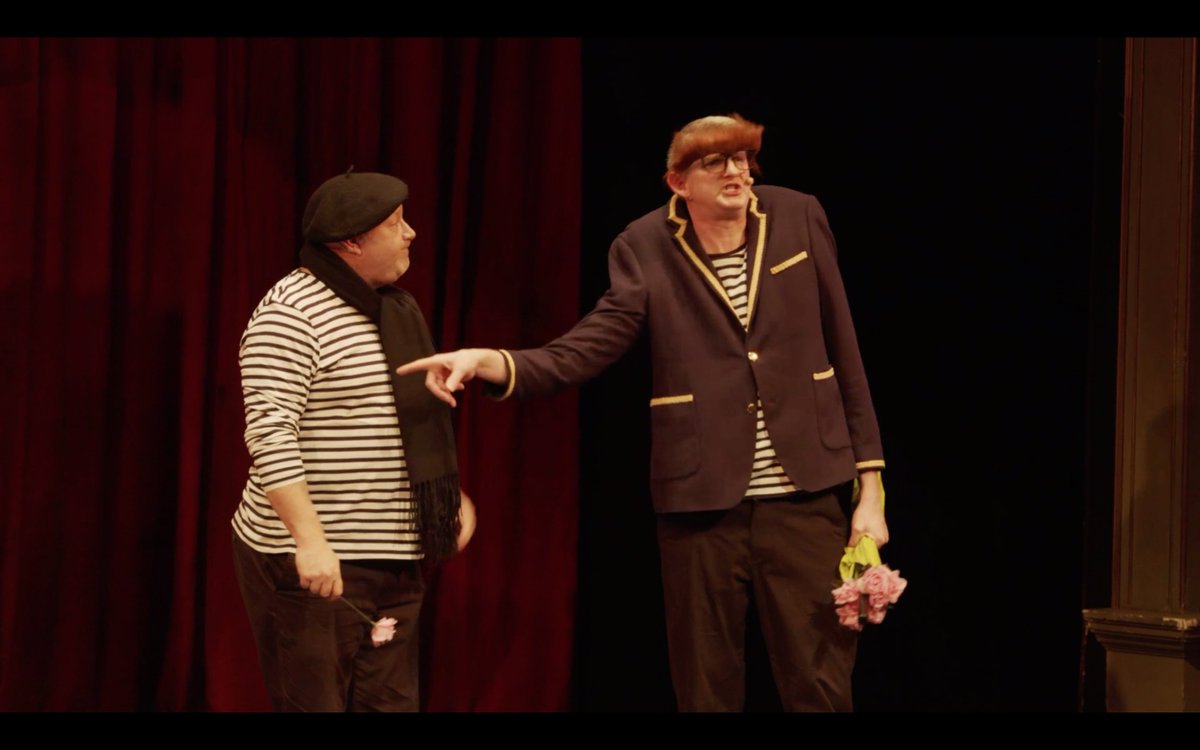 All cheers for Bristol Old Vic and Living Spit who held their nerve and were rewarded with a first live in-person audience since second lockdown yesterday evening. The night before saw them premiere their new show on the Bristol Old Vic streaming platform, Beauty and The Beast (***). For fans of the Living Spit boys, you know exactly what to expect, some well-calibrated silliness that promises nothing but a bloody good night out and some cracking original ditties. Both are on full display here, as Howard Coggins and Stu McLoughlin tackle the entire piece over 105 slapstick filled minutes that sticks closer to Gabrielle-Suzanne Barbot de Villeneuve's original fairy-tale than the Disney corporations animated and live-action remake, even if talking household utensils still play their part. There are some lovely elements within Craig Edwards' pun-filled production, the boys puffing on pipes to provide some metatextual analysis resembling the master of Hitchcock Presents, the deftly handled silly but surprisingly sweet falling in love montage, the charming text exchange replete with lols and emojis as they realise their feelings for each other. Perhaps there is a sense of knowing what you're getting with a Living Spit show, a sense of not being surprised or as dazzled by anything as you are with the first encounter. Yet in 2020 of all years, isn't there something reassuring about falling into the embrace of something that will cheer you up and get you chuckling warmly for a few hours.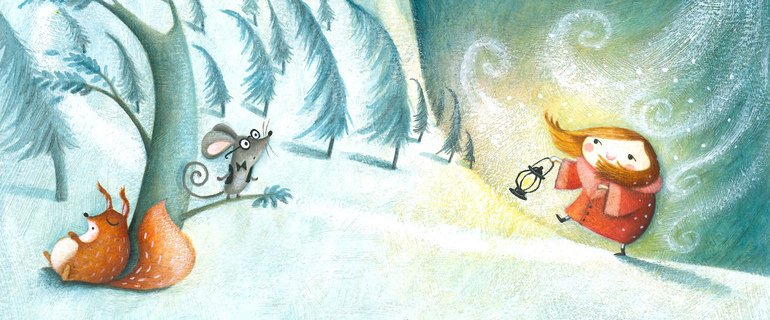 The lovely market town of Frome already has one great company residing within it in Mark Bruce Company whose latest work Return To Heaven, dense in terrifying imagery could not even begin to replicate the horrors we've all faced this year when it played back in January. There may be a second in the years to come if the promise of Black Hound Productions Bea and the Winter Winds (***) comes to play out. This painfully young, vigorous and daring company would deserve plaudits simply for having made work this festive season for a live audience against the odds. The fact that it's so theatrically sophisticated as well, demonstrates nous beyond their years and meant plenty of beaming faces behind the masks of the Merlin's first live crowd in months. An original take on a Bulgarian folktale that follows a traditional classical structure, young Bea must head off on a journey to stop villainous Jack Frost from casting a permanent winter over the world. On the way she is helped along by new-found friends, learning life lessons before good overcomes evil and the world is set to right. Co-writers Patrick Withey and Benjamin Hardy-Phillips script structurally needs a little bit of work, folding into tangents that drift or rushing through narrative plot too quickly, but apart from that, there is joy aplenty to latch onto. Hardy-Phillips compositions are proper little earworms, given full value by the talented performance team, while Withey's set design, replete with striking tree and multiple levels allows the production to move from location to location swiftly. Both are also strong performers, Hardy-Phillips proving strong of voice as the troubadour ailing brother that Bea must try to protect, Withey as the kilt-wearing Scottish trilling Alistair McNutty that helps Bea on her quest. Anabella Fairgreave is a convincing heroine while joining late to the cast Tiffany Rhodes is also an energetic delight. Keep an eye on these names and what comes next.
Raymond Briggs' Father Christmas plays until the 24 December online.
Beauty and The Beast plays at BOV until the 9 January.
Bea and The Winter Winds played at the Merlin Theatre until 19 December